Note: As of this date, Amazon just took The Babysitter off of their site again for the cover. I'll have to get a new cover for it.
FYI, to all writers interested in self-publishing. Amazon does not play with vajayjay on their covers.
Amazon rejected

The Babysitter

book cover five times.
The one below is the approved one.
Initially the cover looked like this:
Obviously the big difference of the two is that one has a big ugly ass

box

at the bottom and one doesn't.
What is funny to me, is that Amazon never explained why they rejected the original cover.
I (my slow behind) had to guess.
Clearly, for most people, the answer was obvious, but for me. . .
I stared at that cover for hours, wondering, "

What's wrong with it

?"
Finally my husband walked by and said, "It looks like the girl's

vajayjay

is showing a little in the shadows."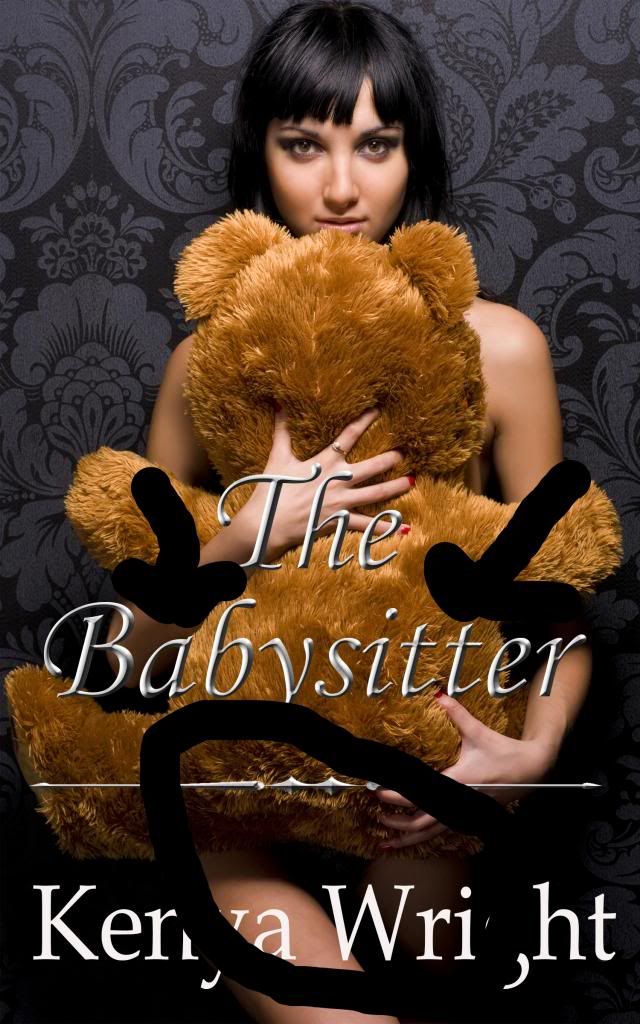 To be fair to me and the model:
I don't think this model is

completely naked

.
Surely she's wearing underwear right?
But no. . .Amazon wasn't having it.
This forced me to change The Muse's book cover from

bare nipple

. . .
Hey, I thought I could get away with it. . .it's

ART

!

Here's the painted over nipple cover that they did accept:
I get

Amazon's reasoning

.
However, I found the original covers to be captivating and not lewd at all. Especially when there are some pretty icky lewd covers out there.
Sorry. I bet you won't be able to get that out of your mind for the rest of the day. . .
Granted, this is just my personal opinion but. . .