MAGIC RISES IS OUT, BITCHESSSSSSS!!!
Finally, Kate and Curran have come to my home to spend some time with me!
This is a series where I drop

EVERY DAMN THING IN MY LIFE

, buy the new book in the series, and devour it, immediately!
I'll probably finish the book in a day! It's that serious!
I just knock that Mofo OUT!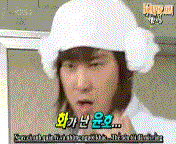 But here at Fantasy Floozies, we like to share Amazeball Experiences!!
So this week we'll hold a giveaway of

TWO Magic Rises novels

(Winners choice Print or ebook)
Here at Fantasy Floozies,

Two

is always Hotter than One.

Enter the giveaway!
NOTE: The choice of Print books are only for

US

winners only. HOWEVER,

International

winners can have the ebook.
a Rafflecopter giveaway