Undeniable
by
Madeline Sheehan
Warning: This is not a typical love story. This is an all-consuming, soul-crushing, tear-your-heart-into-pieces story. It's intense, gritty and raw, dark and disturbing, and it doesn't happen overnight. This is an epic love story that knows no boundaries and has no time limits. It grows and develops—with hurt, sacrifice, and heartache—over the span of a lifetime.

Eva Fox is the princess of the Silver Demons Motorcycle Club. Growing up with bikers in the club lifestyle is all that she knows. When she's a young girl, Eva meets the reason for her existence. Deuce West is the sexy, biker bad-ass of the Hell's Horsemen Motorcycle Club. Like Eva, he was born and raised in the club—but that's where the similarities end. Their first meeting is innocent, but as Eva matures into a woman, their chance reunions evolve into a fit of lust and love. Fate continues to bring them together time and time again, but their twisted journey is filled with pain, betrayal, and bloodshed that could tear them apart. Eva sees in Deuce what he cannot see in himself—a man worthy of love—and Eva spends her lifetime proving to him that her undeniable love is the one thing he can't live without.

This is Eva and Deuce's story.

It wasn't easy.
Nothing worth doing ever is.
And love is worth everything!
This is how I feel when my friends say they love this book:
I do seriously want to say Bravo to Madeline for pushing the limits and making it unpredictable. I have to give you your props. You didn't mess around girl! Love it! Seriously!
The author has some mega balls! Huge! I like that in writers. Yet sadly this one wasn't for me. I may definitely try some of her other books being that she isn't scared to take some risks!
In the end, the point of a good book is to make the reader turn the page!
Oh and I did...until I didn't want to know anymore.
Why?
Because this was General Hospital on Heroin which may not be a bad thing for most people (it does sound entertaining...Sonny shooting up).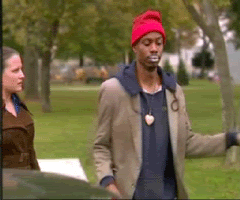 I just couldn't continue reading it.
HERE ARE SOME SPOILERS NEXT:
I didn't like the heroine at all. I couldn't connect. I didn't see any humanity in her.
There were rapish sex scenes AND rape sex scenes. Now I give it to the author that they weren't scenes meant to make it romantic. They were shown to say hey, this guy is fucked up and this life is rough. But...all and all I didn't like the scenes.
One time the Hero (ick) is getting a blow job by another girl and forces the Heroine (ick) to remain there as he tells her how much it's killing him not to be with her. I don't know what that scene was meant to tell me besides both of them need therapists.
I just found the Hero unattractive and disgusting. He even gets another BJ in several earlier scene just from a hero-heroine argument. Not even a major one.
NASTY!
The heroine's husband (which is not the hero) has a murder contract out on her so if he is killed then she dies right after. She doesn't think that is bad. She gets him, you see. She really gets him.
When I was in high school, females called me a hoe. Yes. I'm shocked too. But anyway, I try not to call women hoes, BUT the heroine's friend is a hoe and the friend's husband is a sicko who ends up having sex with the heroine so that he can be her lawyer to get her husband off (the guy that raped her and has a murder contract out on her).
The hero is twenty years older than the heroine which was uncomfortable during the scenes when she was a pre-teen. :-/
There were other technical things like grammer, errors, plot holes, etc... but I tend to ignore that stuff if I love the story....
But I didn't.
So all and all I have to try the next Madeline Sheehan book, although not in this series. I'd love to see her do a paranormal romance. You can actually do most of this stuff and blame it on the magic! lol. :-)
In fact I'm thinking of checking out her paranormal romance book next month. Anybody interested in a buddy read on this one? Message me.